INVISIBLE
Made with Brenda Waite, who lived in our attic during lockdown.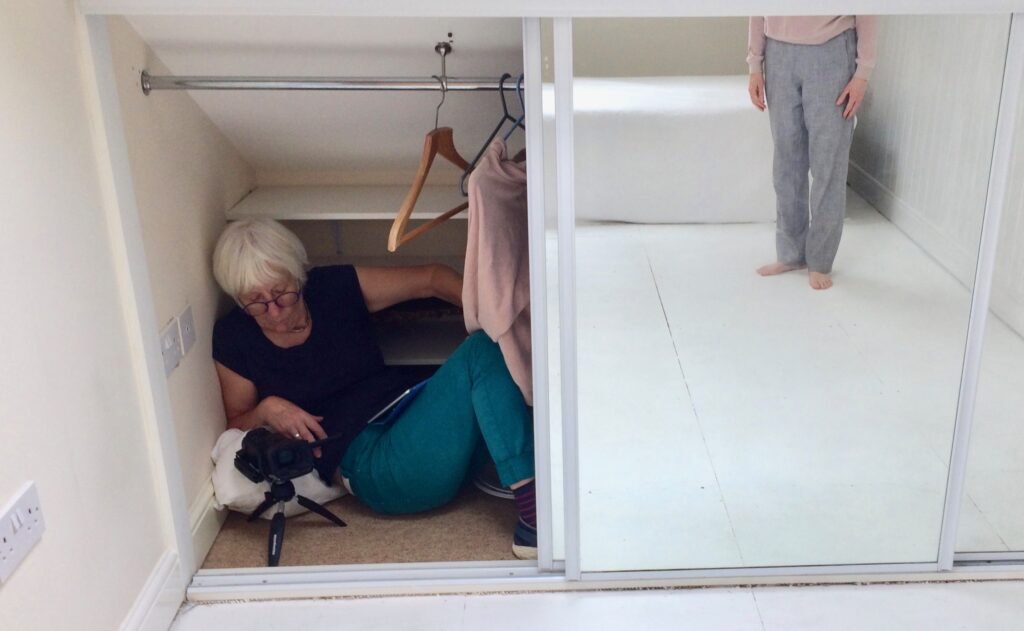 The challenges for Anna of filming INVISIBLE whilst remaining out of shot…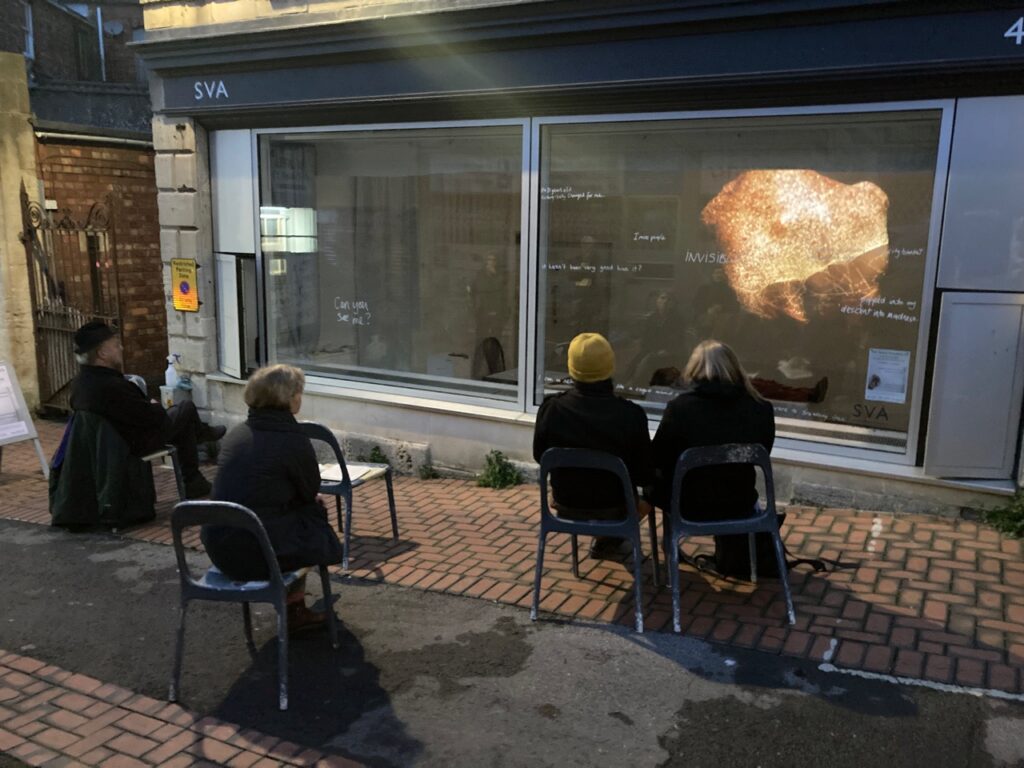 RESIDENCY
For our residency at Stroud Valley Artspace we worked in the gallery to create an installation and performances viewed safely through the window; bringing dry humour to the preoccupations with isolation and the social barriers which had been created by the pandemic. We found audiences all the more keen to experience live performances. Our event at the Stroud Film Festival drew audiences who actually paid to sit in the street even when it snowed (though we did provide hot water bottles).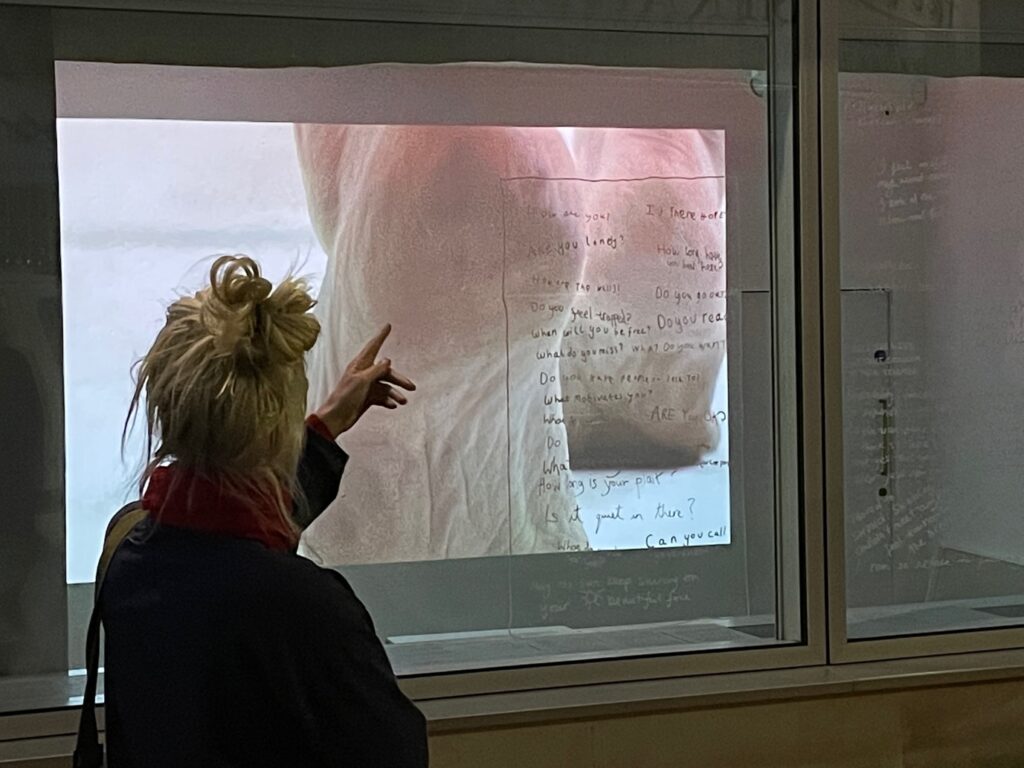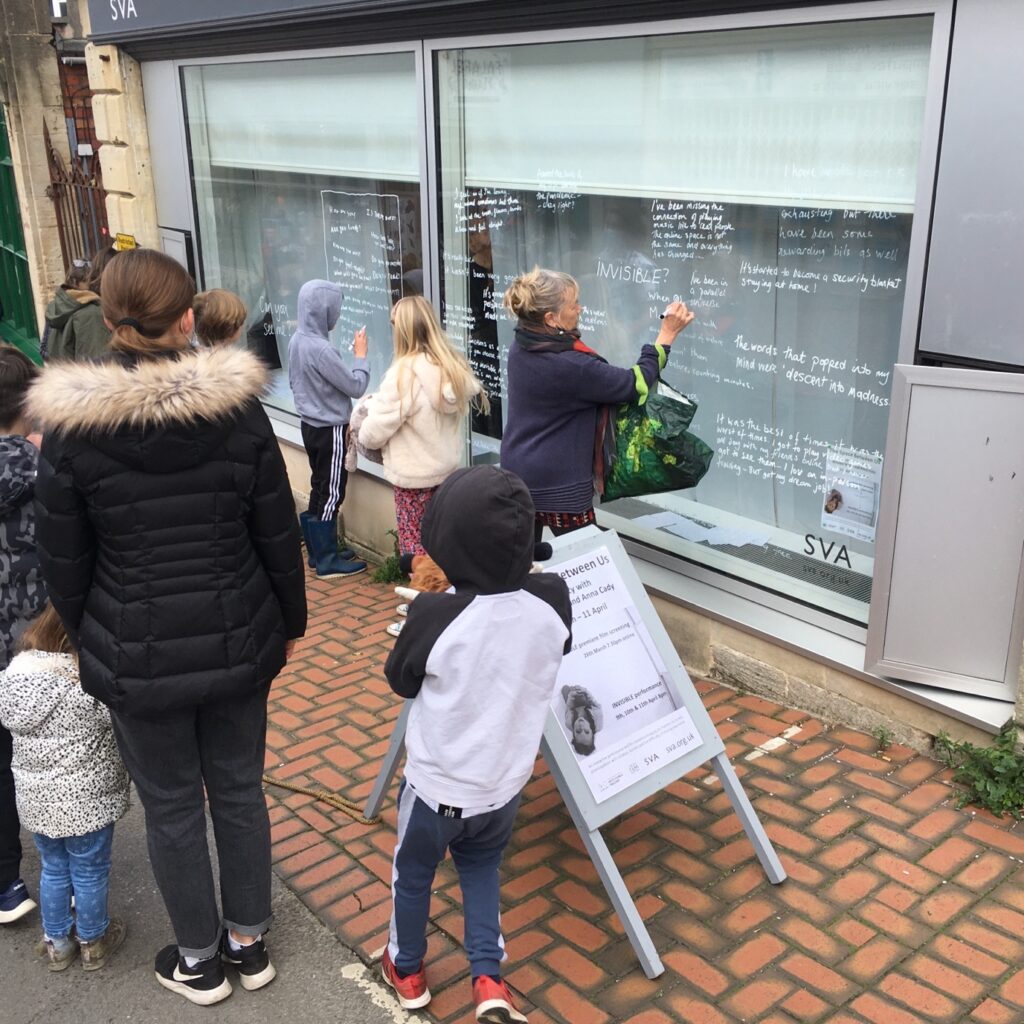 SVA residency
Everyone was keen to share their experiences of lockdown. When otherwise do we all have the same traumatic experience to share?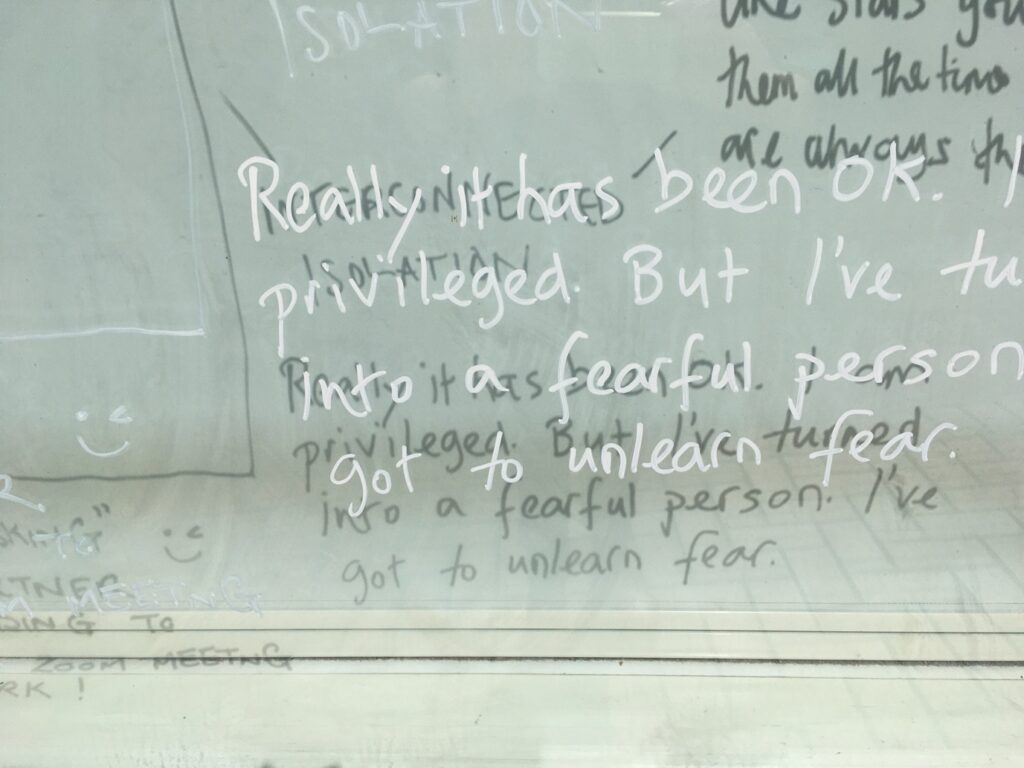 Kindly supported by Arts Council England and SVA.